Keep Your Child Safe
August is Child Safety Awareness Month – a time to be aware of just how easy it is for a child to get injured or killed due to negligence. Childhood injury in South Africa is an unrelenting problem, because 12 children die of road traffic crashes, drowning, burns, poisoning, violence and other physical hazards in their environment, on a daily basis. An accident can happen so quickly, so make responsible decisions. Read further to see how Woolies helps you keep your child safe:
Child Safe Organization: Read More >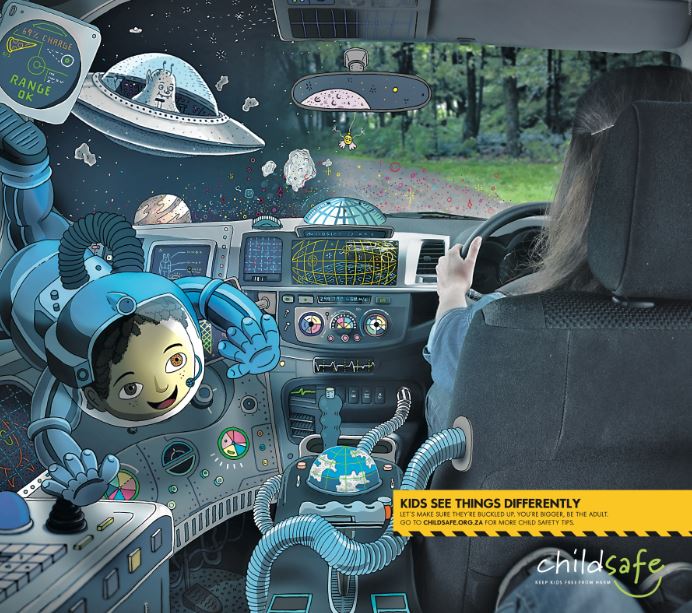 ON THE ROAD
South Africa has one of the highest pedestrian fatality figures worldwide. Our selected school bags, shoes, raincoats and jackets have been fitted with reflective strips for visibility in poor lighting conditions. So you'll have one less thing to worry about when your child is out and about. Also remember to always buckle your child in when she's in a car and teach your child road safety from an early age.
Be Road Safe: Watch Video >
AT HOME
Most childhood injuries happen at home so be extra vigilant with electric cords, hot water, cleaning liquids and slippery floors. A special print technique applied under the foot of selected babygrows, kiddies socks and school shoes will prevent your child slipping on smooth surfaces while standing.
Be Safe Around Appliances: Watch Video >
AT SCHOOL
Your child will spend most of their day in their school uniform, so it's important that their uniform is made from quality fabric and protects their skin. Our school shirts and UV swimsuits are made from fabric that blocks out more than 98% of harmful UV rays. Teach your child to never talk to strangers and rather wait for you or their lift inside the school. And always remember, you're bigger, be the adult.
Be Water Safe: Watch Video >
If you're not a member of Woolworths Littleworld yet, why not find out about the benefits?