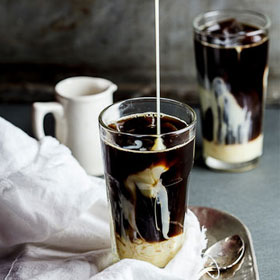 Cooking Instructions
Allow the coffee to come to room temperature. Use as much coffee as you need for the number of cups you're making.
Fill a glass with coffee ice cubes and pour in the coffee.
Pour in a generous amount of sweetened condensed milk, stir and serve.
Ingredients
150 ml strong black coffee
condensed milk
12 ice cubes
Woolworths is committed to sustainability via our good business journey. Seasonal (and other) products might not always be in stock.